Earthquake in Metro Manila, parts of Luzon
A magnitude 4.4 earthquake rocks parts of Luzon around 7:05 pm, Wednesday, June 19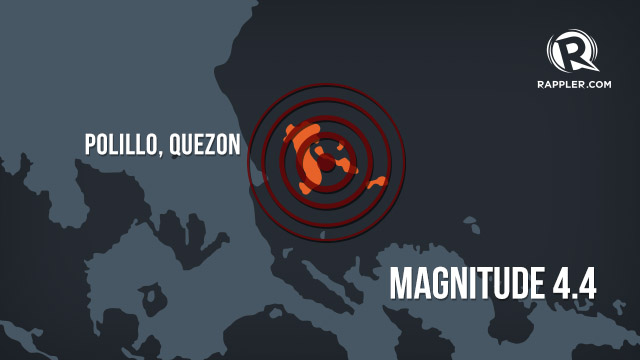 MANILA, Philippines - A magnitude 4.4 earthquake rocked parts of Luzon, including Metro Manila, shortly past 7 pm, Wednesday, June 19.
According to the Philippine Institute of Volcanology and Seismology (Phivolcs), the earthquake was tectonic in origin and had a depth of 005km. The epicenter of the quake was located 40km north of Polillo, Quezon.
The agency said Intensity III was felt in Infanta, Quezon and Quezon City while Intensity II in Makati, Taguig and Muntinlupa cities.
Phivolcs said no damage and aftershocks are expected from the quake.
The US Geological Survey registered the quake at magnitude 4.9.
Netizens on social media reported about the earthquake in their area: